Contact us immediately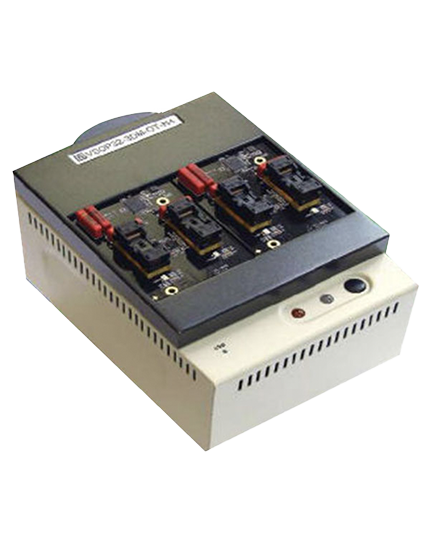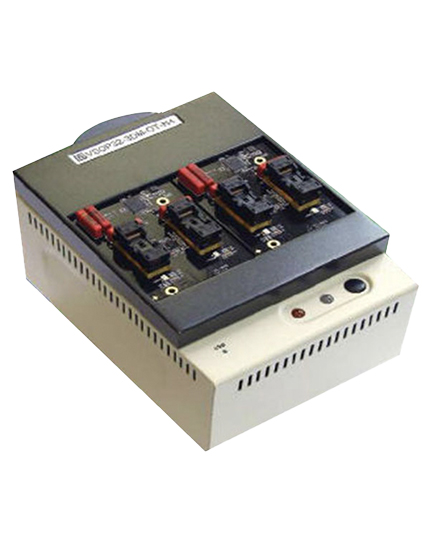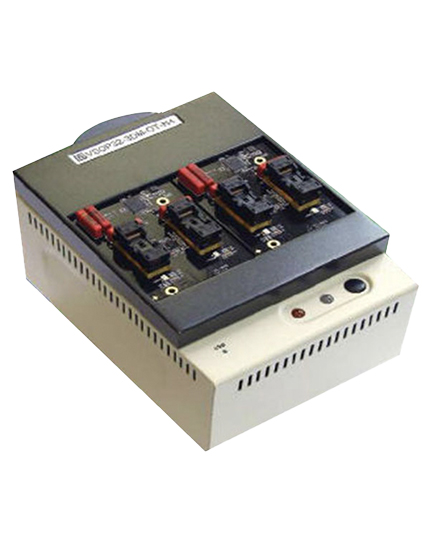 Product features
T9200 series integration technology is derived from the T9600 core technology HSP (High-Speed Programming), which has been highly praised by the market. It is equipped with 112 PIN universal PIN Driver programming circuits, completely support various Flash memory (NOR, NAND, FLASH),

Microcontroller, plus optional scheme, supporting logic components (PLD, CPLD, FPGA) and other advanced components programming, to meet the demand of customers in the production of a full range.
New N4 GANG 4 Socket board, quadruple NAND Flash output
N4 Socket Board is designed for NAND Flash with large capacity, it can not only speed up the original programming speed but also, during the process of four IC synchronous programming, truly allows components can be managed in Black Block independently, to improve the production capacity while featuring better production yield guarantee.
The structure of the asynchronous programming operation makes Bluiris lead the market
For different components, the T9200 can be used for multiple types of synchronous programming of 4 different components at the same time (G4, SG4, N4, G4E, Gang 4 Socket Board), or using USB connection mode to connect multiple programming Modules in series (up to 20 Modules) to achieve the most optimal modular production line. Multiple T9200 Modules are Another advantage of the USD serial production line is that R&D engineers or FAE maintenance personnel can flexibly draw any single T9200 module from the serial production line for research and development or repair purposes, which ensures that the production line operation will not be affected by the problems of sampling inspection by engineers or temporary equipment maintenance and other problems.
Omni-directional software interface
T9200 is equipped with a complete operation interface, such as TASK management, software version tracking, multiple error prevention Settings, and operator rights equal design, to ensure the product quality in the process of mass production. In addition, T9200 has a detailed statistical analysis output, so that users and management level personnel can grasp the production line status and progress at any time, the relevant output data, customers can choose to use other software tools (such as Excel, Access, etc.), make a summary of the whole database by themselves.
Product introduction
Manufacturer: BLUIRIS
Model: T9200
Name: T9200 Universal Programmer
Description: supporting various flash memory(NOR, NAND, FLASH)、microcontroller, plus optional scheme, supporting logic components (PLD, CPLD, FPGA) and other advanced components programming, Omni-directional software interface, strengthen the compatibility in the new and old version of the machine, quadruple NAND FLASH output.
other key features:
-support low power consumption(down to 1.2v)
- Windows interface software with task control function and real-time graphical statistics
- GANG 4 socket board can support NOR, NAND, Serial EE, and specific MCU devices
- The host has an 8192-Mbits RAM Buffer, which can be expanded to 16,384-Mbits
- USB2.0 super download speed, 22-Mbits per second. 128-Mbits download only takes 5.8 seconds