Bluiris received China SMT innovative achievement award
2021-08-06
Periodical office SMT China announced the winning product list of the 11th SMT China Vision award in the Shanghai World Expo Exhibition & Convention Center on the first day of NEPCON China.
Bluiris Technology attended the "2016 South China SMT Academic and Applied Technology Annual Conference and 2016 China SMT innovative achievement award ceremony " held by SMT Special Committee of Guangdong Electronics Academic Association, which was scheduled to be held on December 22, 2016 (Thursday) in Shajing Qilin of Venus Royal Hotel, Shenzhen, Guangdong.
On the day of the "2016 China SMT Innovation Achievement Award Ceremony" dinner, Bluiris Technology won the 2016 China SMT Innovation Achievement Award for its self-developed SMT First Article Inspection System.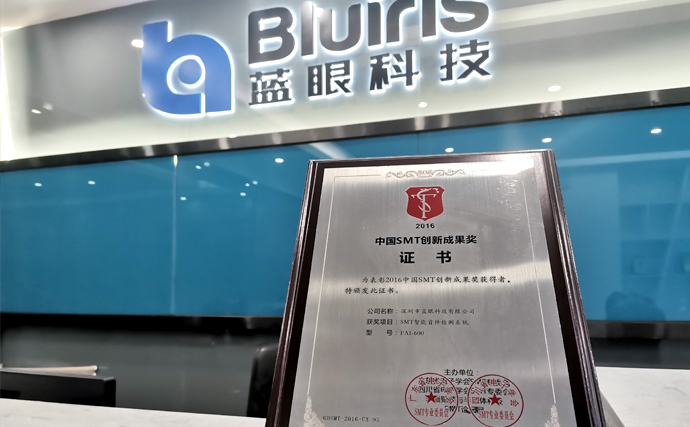 This year and next year are the closing years of the 12th Five-Year Plan and the beginning years of the 13th Five-Year Plan. The transformation and upgrading of the manufacturing industry and the ever-changing design of electronic products make enterprises and users increasingly strict requirements on product precision and quality, and the electronics manufacturing industry will face higher requirements and need more precise manufacturing. At the same time, the state is implementing the "Made in China 2025", "Industry 4.0" ,and other plans, intelligence, automation have also become the development trend of enterprises.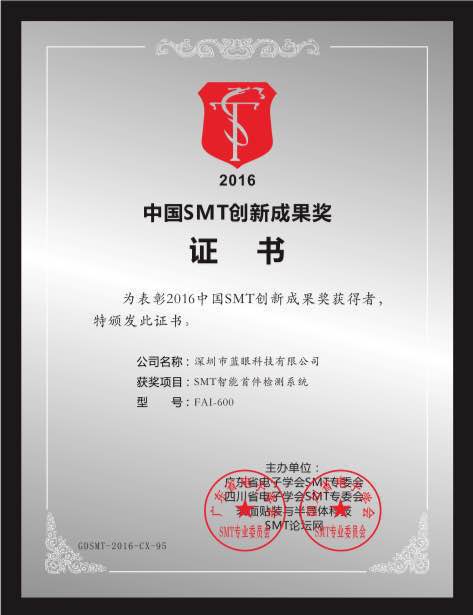 To cope with these market changes, we will invite industry experts to explain the innovation direction of intelligent manufacturing SMT technology in this annual meeting, aiming to improve the intelligence level of the manufacturing industry, establish a smart factory with adaptability and resource efficiency, and aim to establish a highly flexible production mode of personalized and digital products and services.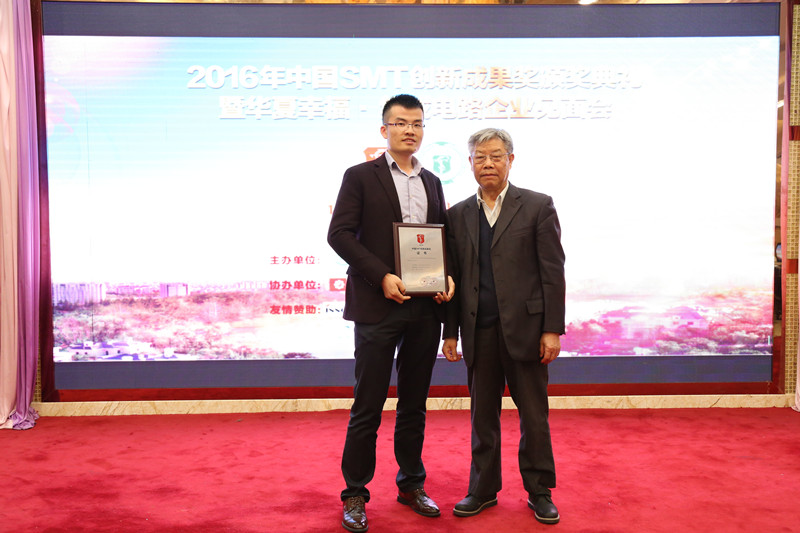 Ke xiaoqing, sales manager of Bluiris technology, took a photo with Fan Rongrong, senior consultant of SMT committee of Guangdong Institute of electronics, dean and researcher of ztecommunication technology training institute, and recipient of state council allowance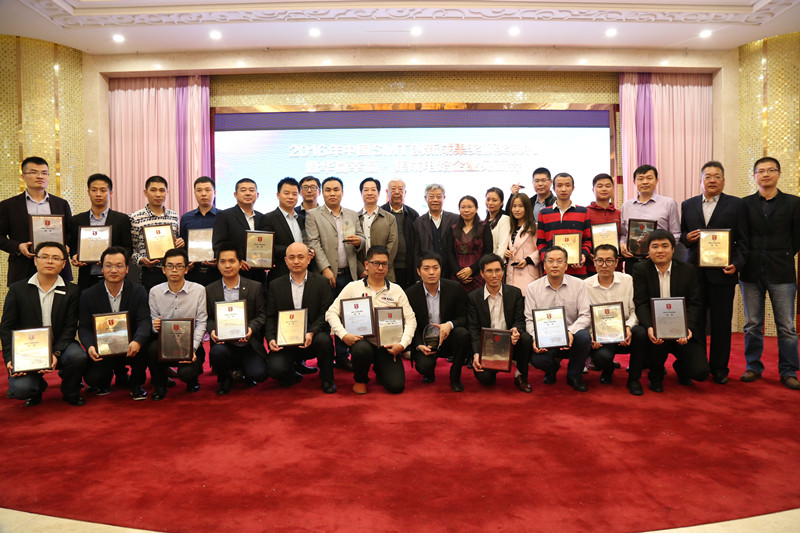 Group photo of 2016 South China SMT Academic and Applied Technology Annual Conference and 2016 China SMT Innovation Achievement Award Award Ceremony